High quality painters and decorators in Westerham
Here at HGC Decorations, we cover the whole of the South East with our quality interior decoration solutions, including Westerham in Kent.
What HGC Decorations can do for you
We have much to offer our Westerham clients when it comes to painting and decorating. Here are some of our more popular services.
Why choose HGC Decorations?
There are plenty of reasons that our Westerham customers choose us. Here are some of the most common ones that they have told us about.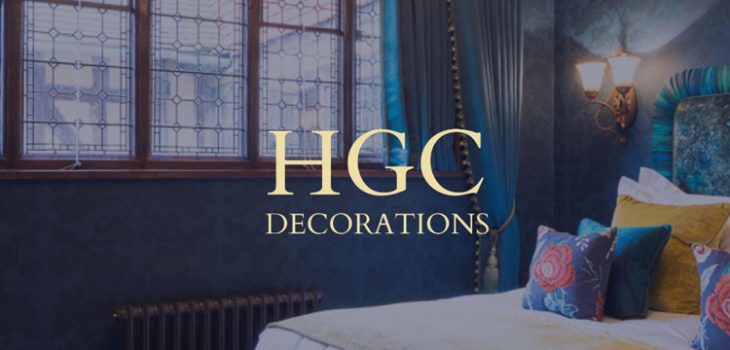 A name you can trust in interior decoration
While there are many painters and decorators working in and around the town of Westerham, none of them has the same reputation for excellence as we do at HGC Decorations. This is a reputation that has been hard-earned, based largely on recommendations from our existing customers that to the impeccable service we provide, over and over. From interior wallpaper and coverings to exterior decorations that will withstand the British weather, when you hire HGC Decorations, you are putting your home in safe hands.
Only the best for our Westerham clients
When people come to HGC Decorations, they do so expecting quality and we consider it our duty to ensure that they receive it. For this reason, we use only high-grade materials when selecting our paints, wallpaper, and coverings. For our wallpaper we use the likes of Coles & Sons, Zoffany, and Colefax & Fowler, while our paints come from Farrow & Ball, Little Greene, Johnstones, and Dulux.
Your local specialists in both interior decorations and exterior decorations
Operating from our Maidenbower office in West Sussex, our team of painters and decorators just over half an hour away from Westerham. We have been performing interior refurbishments, exterior decorations and more in the town for a decade, delivering exceptional quality to residents across Westerham and the surrounding area.
A dedicated team of professional painters and decorators
The painters and decorators who make up the bulk of our work force are part of the HGC Decorations family. Well-trained, and highly experienced, we trust them with our reputation as we know that they possess both the skill and the expertise that made us a name to be relied upon in the first place.
For the finest painters and decorators available across Westerham
Call HGC Decorations today on 01293 201 352 to arrange a consultation.