High quality painters and decorators in Oxted
Oxted is one of several towns Surrey that the team at HGC Decorations has been providing with high quality interior decorations services for the past ten years. Our customers in and around the town have made the most of our experienced painters and decorators, hiring us for everything from hanging wallpaper and coverings, to exterior decorations and interior refurbishments.
What HGC Decorations can do for you
We have much to offer our Oxted clients when it comes to painting and decorating. Here are some of our more popular services.
Why choose HGC Decorations?
There are plenty of reasons that our Oxted customers choose us. Here are some of the most common ones that they have told us about.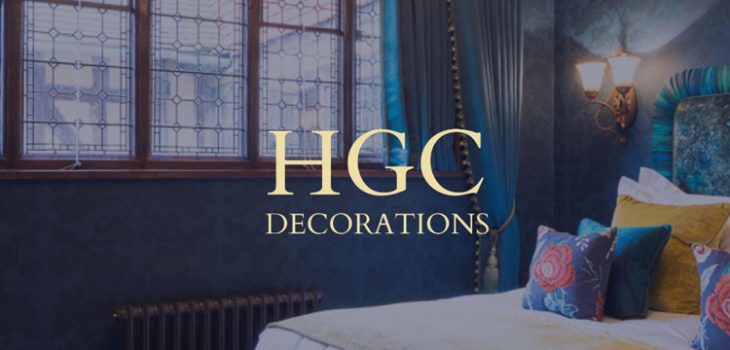 A name you can trust in interior decoration
When choosing painters and decorators, you need to know that any company your approach is one that you can rely upon. At HGC Decorations, we have spent the last ten years building a reputation for excellence of which we are justly proud. Few other companies in the Oxted area can hope to match us, either for the quality of our materials, or the professionalism of our work force. We receive hundreds of referrals every year, from people who have had HGC Decorations recommended to them by friends and family members who have hired us in the past.
Only the best for our Oxted clients
If you are an HGC Decorations client, we want to make sure you are 100% satisfied with your experience. This extends not only to the quality of work performed by our team, but to the standard of materials they utilise in your interior and exterior decorations. To achieve this, we choose high-quality paints from well-known companies like Farrow & Ball, Little Greene, Johnstones, and Dulux. Likewise, our wallpaper and coverings come from equally respected manufacturers, such as Coles & Sons, Zoffany, and Colefax & Fowler.
Your local specialists in both interior decorations and exterior decorations
We operate from our main office in Maidenbower, covering large areas of the South East with our first-rate painting and decorating services. This, of course, includes our valued clients in the Oxted area, who benefit from having the region's number one interior and exterior decorations firm within a half-hour drive.
For the finest painters and decorators available across Oxted
Call HGC Decorations today on 01293 201 352 to arrange a consultation.